Historically the great stories of going out with friends including a drink that accompany the story. In the Meat Market glad you know the presence of your loved ones and you want to provide the best cocktails to enjoy an unforgettable moment, this time the drink is chosen Georgia Mint Julep
The ingredients needed to prepare this tasty cocktail are:
Take 1 teaspoon white sugar driven.
¾ cup of Wild Turkey Bourbon.
¾ cup peach brandy.
About 12 branches of young shoots of mint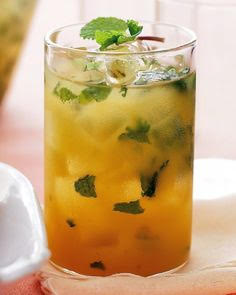 Preparation
Place the mint in the glass and add sugar
Pour peach brandy
Finally fill the glass with crushed ice and stir with a spoon, but not crush the mint
With these simple steps a drink full of Southern history is prepared. Remember that it is always good to disconnect and share with friends , or someone special , if you want to taste one of the delights of Georgia not forget to visit the Meat Market and make this delicious cocktail.