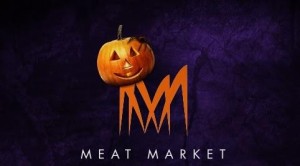 Halloween is a festival of Celtic origin that is celebrated worldwide on the evening of October 31. Although it is an Anglo-Saxon custom, the phenomenon of transcutation has taken what is celebrated in many countries. In the meat market we eat celebrate the best dishes and drinks.
It's  he believed that its origin comes from the Celtic celebration of samhai, along with the Christian holiday of All Saints' Day, celebrated by Catholics on November 1. Through the years, this day has been associated with and orange, black purple, with pumpkins, costume parties and bonfires.
So you know where to go put on your best costume and trick- after, come and join us to Meat Market to celebrate this Halloween. The best cuts of meat, cocktails, entries, desserts and not a trick.